Back to top
Australian Book Auctions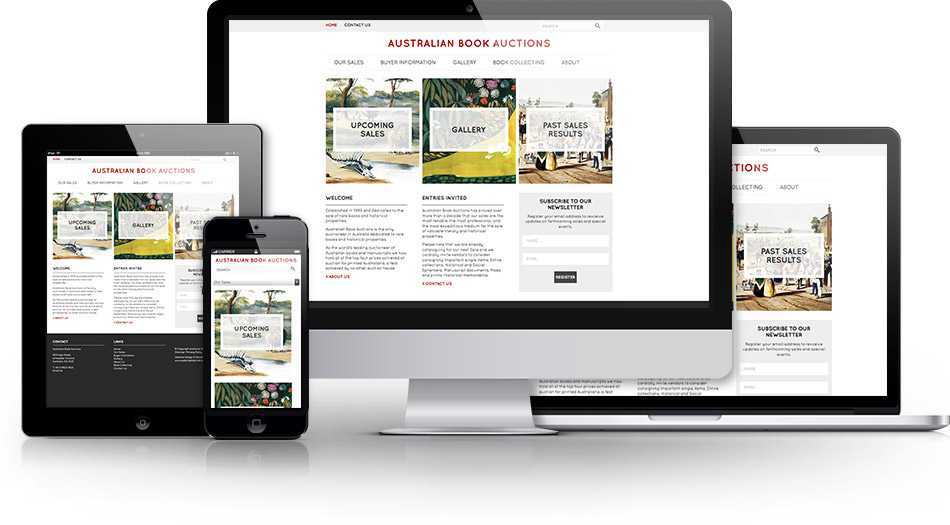 Australian Book Auctions was the first auctioneer in Australia dedicated to rare books and historical properties.
The Project:
Australian Book Auctions (ABA) required a new site that would promote their Upcoming Sales online.
The website needed to be easy to navigate and easy to update for ABA staff. Part of the required features include an email subscription to the ABA newsletter, design of the newsletter and software to allow ABA easy management of email newsletter communications.
The Solution:
Web Prophets designed and built the ABA website using Drupal CMS. The design includes a responsive theme allowing site visitors to view the website on Tablet and Mobile devices.
The design created for ABA focused on the 3 main functions of the website:
Promote forthcoming Auction events
Display a gallery of important and valuable pieces
Provide a back catalogue of previous auction information
The email subscription service connects directly to the Etools CRM allowing ABA a straightforward approach to send email communications to their contacts and clients.
Creative Design
/
Drupal CMS Development
/
Website Hosting