Back to top
Off Peak Weddings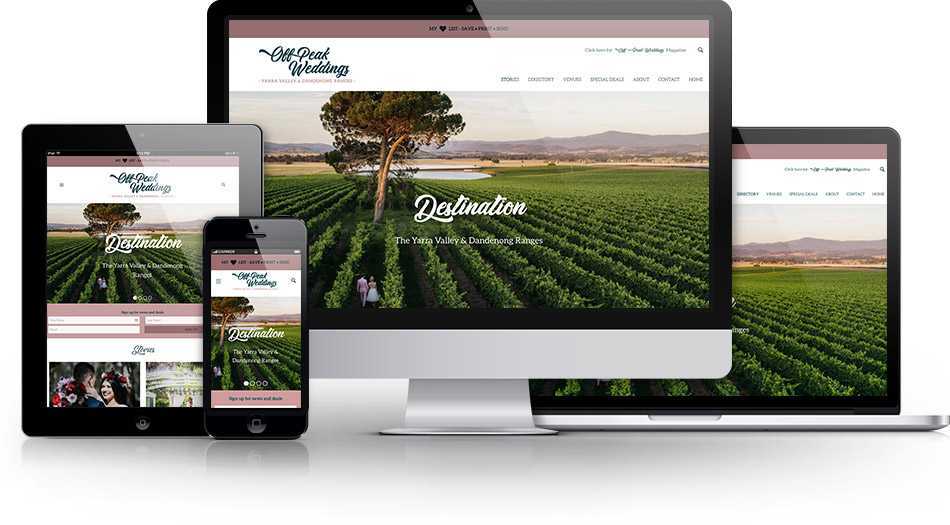 Get hitched in the Yarra Valley & Dandenong Ranges
The Project:
Off Peak Weddings is a web site managed by Yarra Ranges Tourism, the marketing business that supports local businesses in the Yarra Valley and Dandenong Ranges. This web site is dedicated to promoting local businesses that service the wedding industry during the off-peak season.
The Solution:
The website has been built in Drupal 8, and includes a Business Directory for venues and services such as catering, photographer's, florists, celebrants and transport - everything you need to plan your perfect wedding.
The web site is supported by a hard copy magazine full of stories from the accompanying magazine which covers real weddings, seasonal trends, business profiles and interviews.
As part of this project Web Prophets created a My favourites List - site visitors can save their favourite businesses as they browse the website and when finished they can either print or email their favourites list in PDF format.
Creative Design
/
Drupal CMS Development