Back to top
About Us
We are committed to design, implementation and management of a solution that is created to fit your organisation's exact needs.
Web Prophets is a leading provider of online technological solutions. Our working process has been developed over the past 17 years of business practice.
Our methodology has been built on the foundation of strong communication skills and complete transparency guaranteeing that you have influence over each key stage of the development and production life cycle.


We see our IaaS (Infrastructure as a Service) as a great opportunity to not just connect people; but also as the main tool to assist your business to:
build productivity by freeing up staff resourcing to focus on core business processes
scale requirements 'on demand' to meet an ever changing business environment
gain cost efficiencies by moving to a 'cost per use' model
grow confidently knowing you are supported by our team of experts


Vision
To be recognised in Australia for our amazing services and high ethical standards.

Mission
To be a leader in the creation, hosting and support of information technologies for our community.

Principles
Committed to Succeed

Through research & innovation, being proactive and continually striving to do better.



Trust & Respect

We honour our commitments, we always act with integrity, responsibility & professionalism.



Community is at the Heart of our Success

We build lasting relationships with our team & clients, we recognise individuality, and that everyone needs something a little bit different.



We see your world


We utilise our skills & infrastructure to give back to our community.


Our History
Solutions orientated
Founded in 1999, Melbourne based Directors Jim Koutsouris and Julia Topliss launched Web Prophets with the aim to provide a one-stop-shop for small and medium sized businesses requiring Internet Service Provision, Website Design and Website Hosting.
Completely accountable
At start-up we committed to complete accountability for our clients online systems; we deployed all of our own infrastructure; not reselling any third party solutions.
With a single phone call, all of our clients have immediate contact with staff who are able to take ownership and provide immediate answers and solutions for their online needs.
One size does not fit all
In 2004, as Australian businesses quickly adopted online technologies as integral to their business operations, Web Prophets refined its focus to specialise in design and hosting solutions.
Business continuity is our standard
Over 17 years later Web Prophets services small to large Australian based businesses with their complex online needs.
Still 100% Australian owned and managed, we are one of the few remaining businesses that are dedicated to an Australian based service and infrastructure. Our solutions focus on High Availability and Business Continuity.
Our point of difference
Unlike other providers in our industry, the Web Prophets team comprises of hardware, technology and design specialists. We own our own infrastructure located at two Data Centres located in Melbourne and Sydney CBDs.
We can provide a whole of business perspective and solution for your organisation.
WE ARE COMMITTED TO WIN WIN RELATIONSHIPS

Awards
2012 CitiPower Port Phillip Business Awards - Finalists in Partnerships & Corporate Social Responsibility
2010 CitiPower Port PhillipBusiness Awards - Partnership & Social Inclusion
2010 AbaF SME State Winner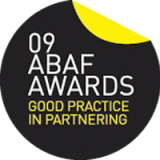 2009 AbaF Awards - Good Practice Recognition
2008 CitiPower Port Phillip Business Excellence Awards - Partnerships Winner
Web Prophets wins AbaF Award