Back to top
Our Community
Since we started our business in 1999 we have always supported community groups and associations throughout Melbourne. In previous years we have part sponsored or fully sponsored website services for the following groups: Fifteen Foundation, Fitzroy Street St Kilda Trading Association, Gasworks Arts Park, HEAT (SKYS), Heide Museum of Contemporary Art, Polyglot Theatre, Port Melbourne Business Association, Relish Recipes, Rotary Club of St Kilda, St Kilda Village, The 100% Percent Project.
At Web Prophets we firmly believe that contributing to our community will build a happier, healthier and more productive environment for all concerned - the boundaries of our business and business practice is not limited to the four walls of our place of operation - it stretches out to all the people we connect with on a daily basis and the physical environment of our suburb. We work hard to present our business practice and our business ethics in a professional and compassionate way - we love working together; we love serving our clients and we certainly love our locality.
Who We Support
Every year Web Prophets awards up to $5000 in grant support for IT technology projects. In general there are between 2 and 4 grants awarded each year.
This grant is open to any Not-for-Profit organisation that operates within Australia but requires a formal application.
Recycled Sound is a not-for-profit community service project established to recycle hearing aids. Used and no longer needed hearing aids are collected, reprogramed and fitted to people suffering from diminished hearing and who are financially disadvantaged and ineligible for Government assistance. This enables them to be independent and participate in our communities in all its forms.

Web Prophets first developed Recycles Sound's website in 2014, in 2020 we are redeveloping the website into WordPress. One of the main requirements ensure the website was mobile responsive.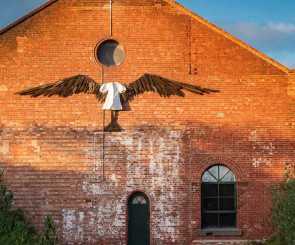 Gasworks Arts Park is a vibrant arts precinct producing a range of high-quality arts programs, workshops and activities for all ages. Situated in Albert Park, Melbourne, on the site of the former South Melbourne Gas Plant and houses four hectares of park, two theatres, three gallery spaces, a café, as well as function and workshop spaces.
In 2020, Web Prophets are redeveloping the Gasworks Arts Park website into Drupal 8. The key features of the website are; the What's On area with all of the upcoming performances, exhibitions, events, workshops and kids holidays program which integrates with an online ticketing system; Venue hire with filters to help find the right venue for the occasion and a focus on vibrant imagery and video content.