Back to top
UX design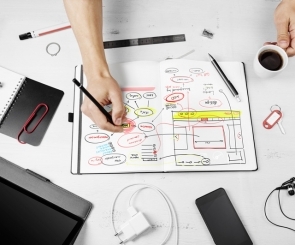 Digital strategy. As a term it's becoming increasingly overworked. Whatever you call it, digital strategy is essentially a way of thinking about the digital world of the future and how you and your organisation's communication fit into it.
As you can imagine, we work a lot with our clients on their digital futures.
These proven tips will give you the confidence to know your strategy is leading you in the right direction.
The digital communication landscape changes everyday – the technology, your audience and your organisation. Think about strategy as the process that allows you to grow and adapt to these changes, engage, look forward, and be ready for the future.